February 16th, 2011
On the 71st day in the life of the most beautiful girl in the history of the world the morning began peacefully. Maya stayed asleep through her 5:30 feeding and I was off to work. Today was my half day so I was home around lunch time. Maya was just getting over a cranky period. She now has to be on Tylenol all the time. When it wears off she definitely lets us know. We try to keep her on a tylenol schedule. She feeds every three hours and takes tylenol every four hours. As long as we keep that schedule she does alright.
This afternoon Maya had a visit from her dietition. She weighed in at 7 pounds 4 ounces. She is growing right on pace. Not too fast not too slow. She also had a visit from Kendall her photographer. We got some shots of all three of us in the setting sun light. We will have some of Kendall's work posted soon.  After our dietition apointment and our photo shoot. Lori stopped by to see Maya. Lori got to hold her as she finished eating. After Lori, Grandma Kathy came by. It was one visitor showing up as one was leaving all afternoon.
This evening we sat with Grandma and watched TV. Maya rested peacefully. She is sleeping now while Erin holds her. We are hoping for a restful night. It is time to go to bed. Tuck Maya in give her a kiss and hope she rests well.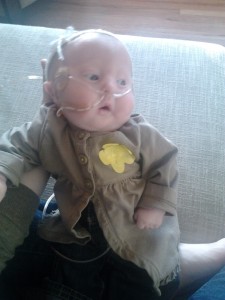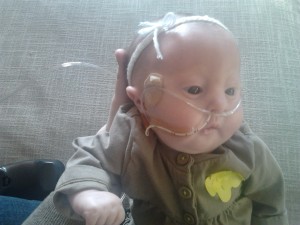 test Filed under
Uncategorized
|
Comments (2)