January 21st, 2011
Maya's Playlist
Eagles Hell Freezes Over
On the 45th day in the life of the most beautiful girl in the history of the world the morning began peacefully. When I woke at 5:30 to prepare her food Maya was awake. I was so happy. I got to spend the first thirty minutes of my day holding Maya in bed as she ate. Often in the mornings I won't wake her so that when I head off to work Erin can stay asleep, but today she was awake and we got to start our morning together. Me and Maya up before the sun.
I only had to work a half day today. When I got home at around noon. Michelle, Luke, and Krissie were here helping Erin with Maya. After Maya's visit with her nurse Erin had to leave the house. With Krissie's help I was able to take care of Maya in Erin's absence. We sat on the couch and surfed you tube. As we sat there I noticed that it began snowing. For some time we sat and stared out the window watching the flurries make their journey from the clouds down to the ground. Maya has seen a lot of snow.  With the windows shades in our living room pulled open, and all the snow reflecting sunlight it gets so bright in the room it seems like we are sitting outside.
This evening Maya had visitors from Erin's work. Grandpa Bob and Grandma Chris came over with Hollie , Jay, and Jadin. We are sitting listening to the Eagles and drinking hot tea. It has been a good day.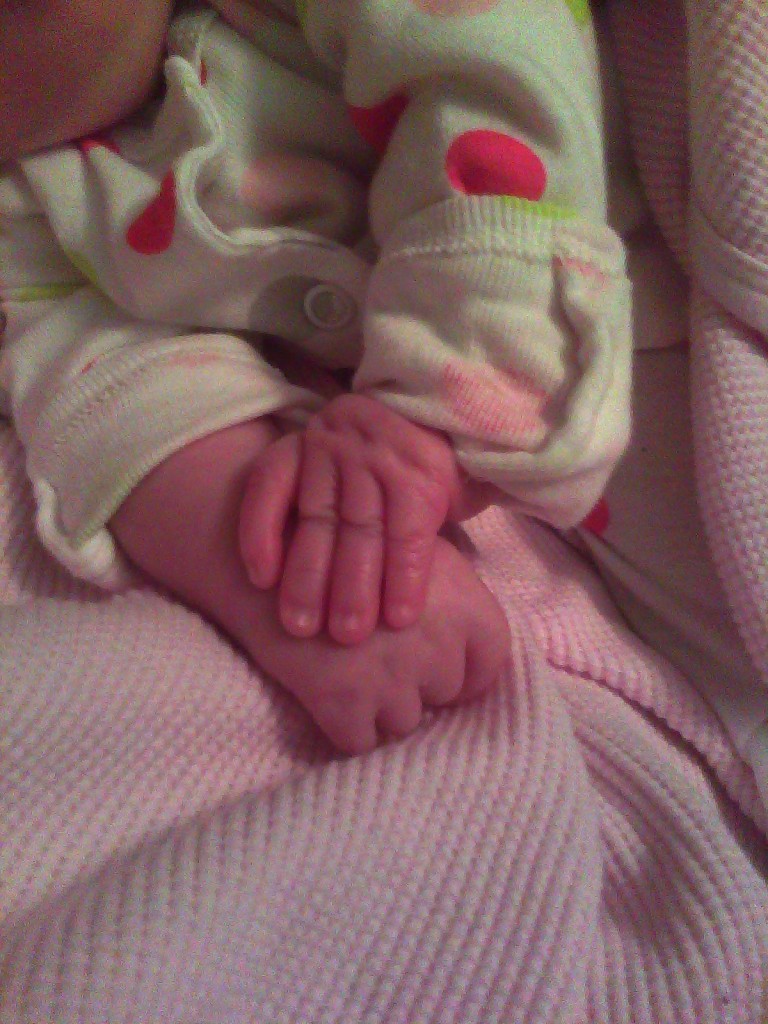 test Filed under
Uncategorized
|
Comment (0)