April 1st, 2011
On the 115th day in the life of the most beautiful girl in the history of the world the morning began peacefully. As I was getting ready for work Maya began to crank it up a bit. She was crying and irritable when we had to leave her in the care of Grandma Patti. Shortly after we left Maya got calmed down. Grandma took good care of her until I got home from work at about lunch time. We spent some quality time on the couch looking out the window at the beautiful sunshine.
This evening Maya may have set a record for number of visitors. Morgan and Olivia came by to see Maya. Lori, Tristen, and Hunter came by as well. And to finish off the night Grandpa Bob and Grandma Chris came by as well. It was a good evening. Tristen got to hold Maya for a while. We made delicious fish tacos. Hunter watched go diego go, and did an awesome shake your booty dance. It was a full house but it was fun.
Now only Grandma and Grandpa remain. Our eventful evening has come to a relaxed and quiet end. Maya had a good day today. She had been awake and happy for quite a while She has only been cranky for short times and they have been just regular baby crankies. She is looking really good. We have a weekend to spend with her, and we plan on making it a great weekend.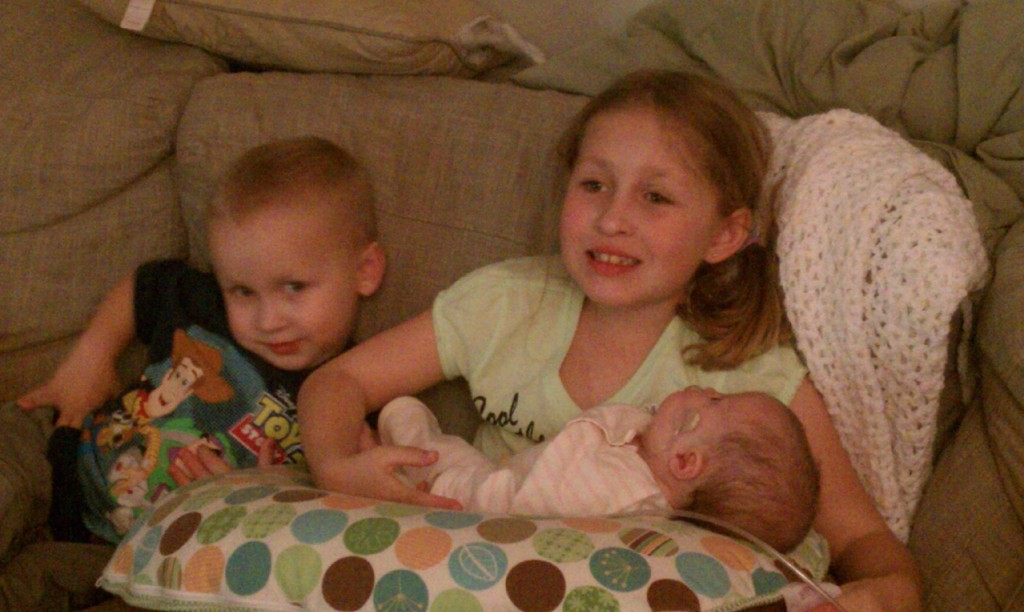 test Filed under
Uncategorized
|
Comment (0)